Calling all NFL fans!!  We love football at my house and my husband and son take it very seriously! They are Los Angelas Rams fans while I have been a loyal San Francisco 49ers fan since I was young so of course there is some competitiveness that happens around here! But we love this time of year and cheering for our respective teams!
One thing we do to make it a bit more fun is signing up for SuperSquares.com where you can win prizes during each NFL game!! Just download the App and play along!! This is totally free and there are so many prizes up for grabs! It's so fun to play with your family and friends and it's so easy to use! You will be asked a few basic questions (must be 21) and then you will ready to play!  One of these days I am determined to win a prize..there are over $2.2 Million in prizes to claim!!
To help increase your odds watch for the ValPak in your mailbox with a unique VIP code to help you win more on Monday Night Football starting on 11/22. This code could help you win a $20,000 prize!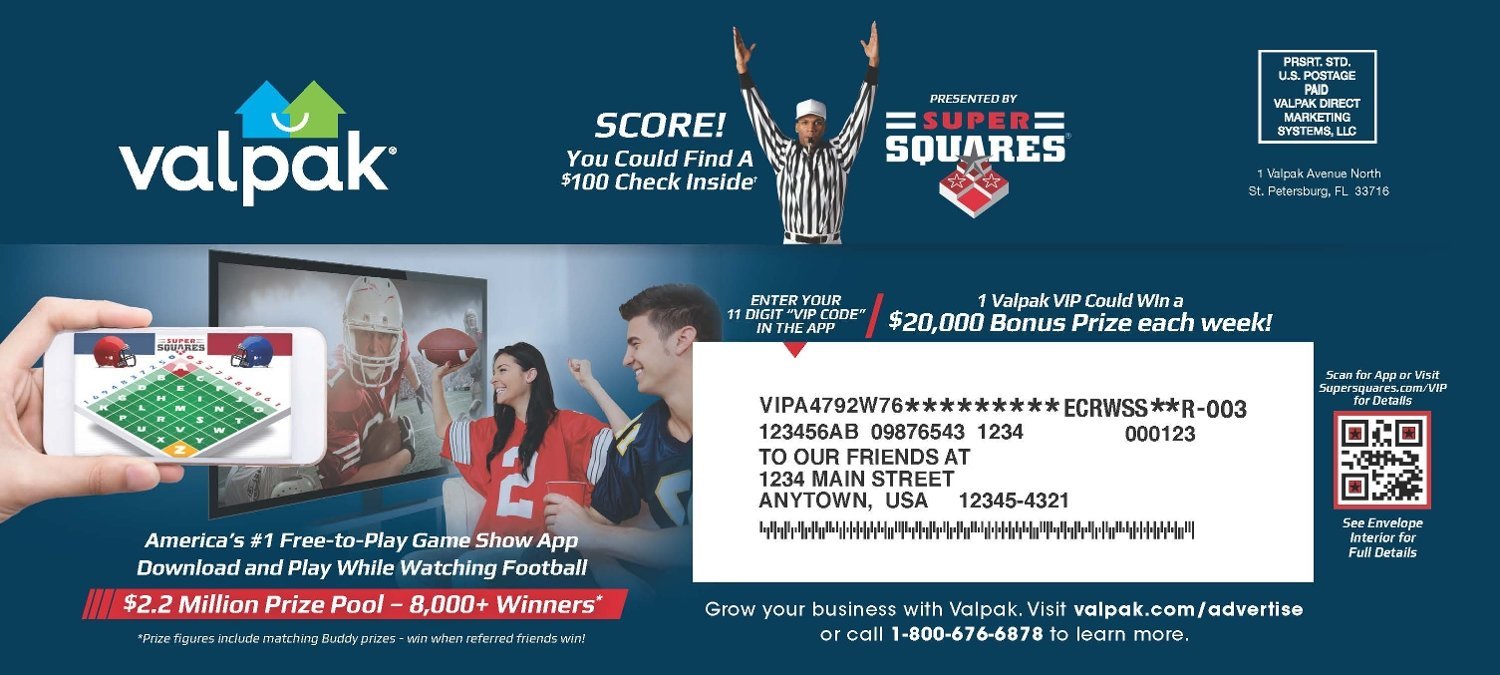 This post is sponsored by Sivan Social. All comments and opinions are my own.